The Community Outreach Programme
Saving special needs children from drowning
Drowning is a leading cause of accidental death in children with special needs
and learning to swim is the only way to prevent drowning.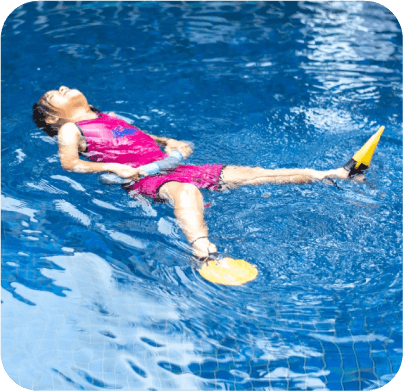 Nokuthula Special Needs School
Nokuthula Special Needs School
Nokuthula gets swimming with the B'SwimSafe Program
In association with Nokuthula Special School, Brendan Varrie and Cathy Williams are excited to bring the B Swim Safe Program to the students of Nokuthula.
Nokuthula, the first special needs school in SA to have its own on-site aquatic center, is a non-profit organization catering for learners with special educational needs and who have severe intellectual and/or physical disabilities.
There are 400 Learners, ranging from five to 18 years.
Determined to bring the love of water as well as critical life-saving water safety skills to these children, Brendan's first hurdles were an unworkable pool and no funding.
After many weeks spent resolving challenges around heat pumps, pool blankets, etc, solutions were found, and the commitment made – NOKUTHULA GETS SWIMMING WITH B SWIM SAFE!
The Nokuthula gets Swimming with B Swim Safe initiative is therefore a long-term commitment to the school, the students, their families, and the greater community to ensure we bring the critical water survival skills and associated benefits of swimming to these children.
Your contribution will make a difference!
WE CANNOT DO THIS ON OUR OWN. SHOULD YOU WISH TO SHARE YOUR PASSION FOR SWIMMING WITH THESE CHILDREN, PLEASE CONTACT US