From 12 months old to toddlers, we teach
children to swim, rotate on their backs to float to get air. This is
called the – "kick-float-kick" method.
The beauty of teaching children to swim with their faces in the water is that it allows us to create the best possible foundation for swimming – correct head positioning in the water and solid kicking.
This foundation gives our students an unassailable advantage in the
pool once we begin strokes over the "doggy paddle and head-up style of swimming.
Ultimately our children begin enjoying the water once they have a certain amount of control and can move efficiently in the water from A to B.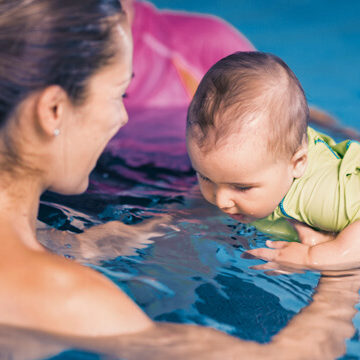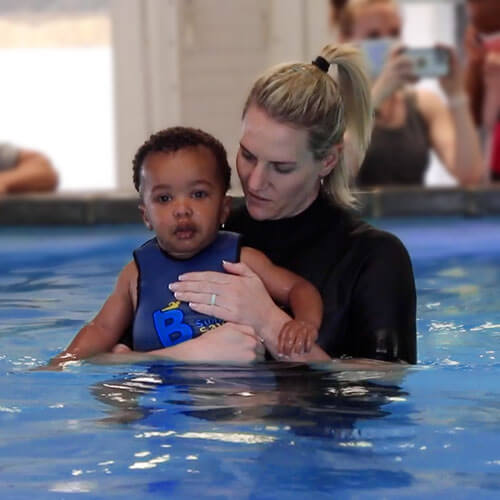 Once the kicking foundation is properly established it allows our instructors to introduce strokes, making our little ones the most efficient and capable freestyle and backstroke swimmers possible.
Our philosophy is to first teach children the skills they need and then focus on enjoyment and fun.
Get peace of mind for your toddlers safety while they learn to enjoy swimming.
Contact B's Swim Safe School Today .
This is a 16-lesson or FOUR-week program with lessons running from Monday through to Thursday.
Lessons are one-on-one and 10 minutes in duration.

During this process infants are taught breath control, the ability to roll back from various positions and float on their backs independently. The final assessments are conducted in full clothes. Once the little ones are walking comfortably, they return to the intensive kicking programme so that they can learn the swimming portion of "kick-float-kick."
Once children achieve a certain amount of self-determination in the water their confidence begins to soar.
10 minute one on one classes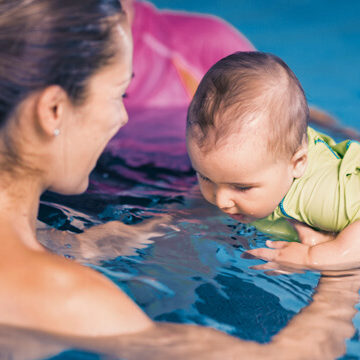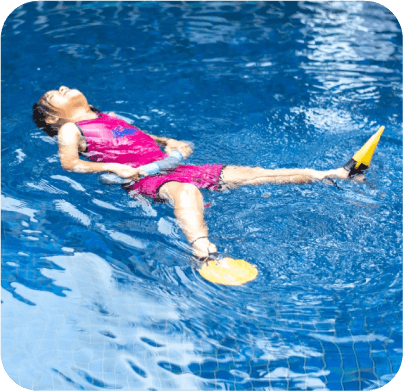 This is a 24-lesson or SIX-week program with lessons running from Monday through to Thursday. 
 Lessons are one-on-one and 10 minutes in duration.
During this process children learn breath control, face in the water kicking, with the correct head position and rolling on their back to breathe and rest. The foundation of the program is safety and learning the ability to swim with the correct body position.
10 minute one on one classes
This is a 12-lesson or THREE-week program with lessons running from Monday through to Thursday.
Lessons are one-on-one and TWENTY minutes in duration. Children of four years and older have greater stamina and therefore the lessons are longer.
In these lessons' children are first taught the swim and safety float. Depending on their ability, they can begin mastering more complex skills such as arm movements on the back, building up to backstroke, dolphin-kicking, and the beginning stages of freestyle.
20 minute one on one classes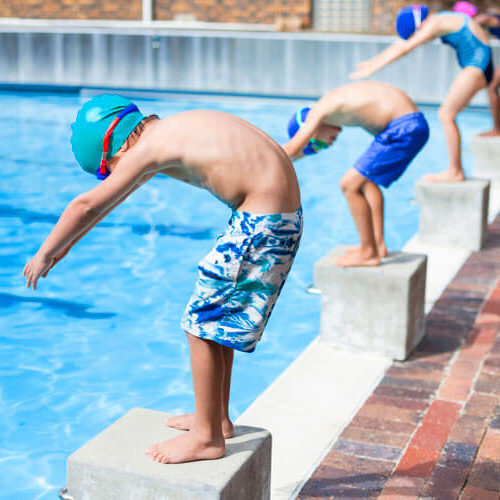 Group activities and Lessons
On completion of the intensive programs all children move on to group classes, either having one or two lessons a week depending on their ability and schedule.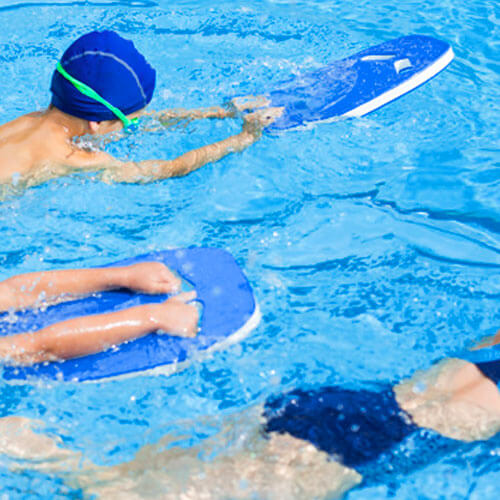 The confidence and mastery of our young swimmers is sufficiently ahead of the curve due to our structured approach to teaching strokes.
Once the fundamentals are correctly mastered, our B Stroke-Wise program allows progression to the four strokes.
We don't believe in the outdated method of teaching all 4 strokes at a young age, and then having to correct the resulting faults for years to come.
10 minute one on one classes
All our swimmers starting strokes have an independent back float, making it easy to integrate basic backstroke. Our children have mastered rotating to get air, which allows them to develop bilateral freestyle breathing incredibly quickly, without the habit of doggy paddle front breathing.
Ages 13 months to 3 years
These formative years are incredibly important to ensure
that children develop the strongest kick possible and learn control and coordination of their arms. Along with kicking and improved stamina, there is a big focus on the back float for safety and stroke purposes.
Dolphin group teaches the formative skills required for correct rotational breathing freestyle, backstroke and dolphin.
The focus is on all four strokes, with emphasis particularly with the front breathing strokes Breastroke and Butterfly.
With our abundant sunshine and accessibility to water it is our belief that children need to be extremely confident in water. At B's Swim School we pride ourselves in being the self-rescue and learn to swim specialists in South Africa as well as leading the way with our stroke wise development program.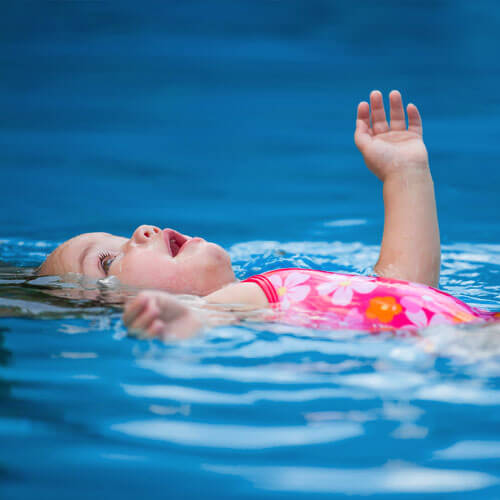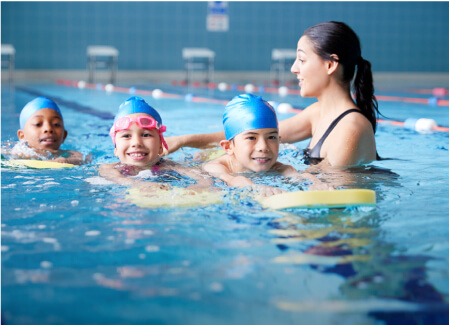 Introduction to squad swimming with stroke techniques. These sessions will be a combination of building swimming fitness and fine tuning their stroke techniques.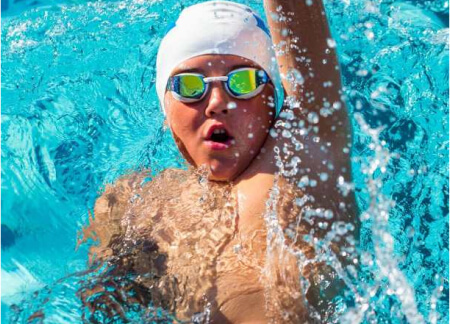 Squad swimming with an emphasis on dives and turns and swimming fitness. Longer sets are introduced.